We will be updating our website soon with pictures and bios of the Gio's Garden staff, but I thought today I would give you a quick introduction to our wonderful Respite Care Specialists.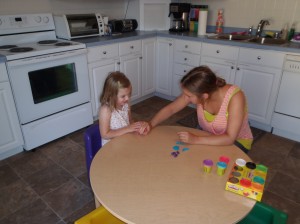 Hi there.  My name is Chelsea Freeman and I am one of the respite care specialists working at Gio's Garden. My favorite color is teal, I love country music, and I have a collection of purses that total about 40. I have had a passion for working with and serving children with special needs since I was 14 years old when I volunteered at a camp in Minnesota that reached out to this population.  In high school instead of taking the regular gym class I choose to become a peer support in the special needs gym class; this meant I was participating alongside others to help them live to the fullest, which launched my involvement for years to come.  I attended Anderson University in Anderson, Indiana where I studied psychology and dance.  While in college I was a Special Olympics track and field coach which gave me direct experience teaching others specific skills and coordination development.  Since living in Madison I have been a therapist for children with autism, respite provider, and job coach for people with special needs.  Every experience leading up to Gio's Garden has taught me to take each day for what its worth and rejoice in the present moment.  I look forward to working with families and children at Gio's Garden to provide a fun, safe, and enriching environment.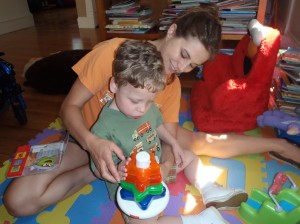 Hello! I'm Nicole Dettmering, one of the respite care specialists at Gio's Garden! I am ecstatic to work with all of our kids at Gio's Garden! My experience as an AmeriCorps Member and camp counselor for the Easter Seals camp in the Wisconsin Dells has helped provide me with knowledge of individuals of all ages with differing abilities. I have recently graduated from University of Wisconsin —Madison with my B.S. in Kinesiology—Exercise Movement Sciences. I have always been a very active person and look forward to increasing the activity level of our children at Gio's Garden. I am currently attending physical therapy school at the UW and am excited to learn more about how I can better serve the needs of children with special needs.I also love shoes and flowers (so I'm very excited about our new garden) and I also enjoy basket weaving and the occasional run.