Gio's Garden services are available to children with special needs ages birth through six years old. Some of the children that Gio's Garden works with has a diagnosed disability, others may have a delay, with no current diagnosis but may be receiving services through birth to three.
Are you a caregiver interested in learning more about our services? Click here to fill out our interest form!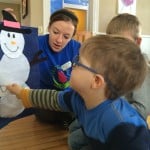 Therapeutic Respite Care: Gio's Garden provides respite care in a professional, developmentally supportive, fun, home-like group setting that encourages growth through play and socialization. Children attend Gio's Garden a few hours each week while families have the opportunity for a short break.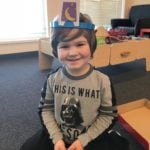 Respite 2 Go: Respite 2 Go takes our high quality model of therapeutic respite care out into the communities where respite is most needed. We have established community partnerships in multiple locations throughout Dane County to meet the overwhelming need for respite right where our families are at.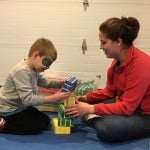 Individual Therapy: Gio's Garden provides individual sessions to work one on one with children on developmental goals and topics as determined by the families and Gio's Garden staff. Topics for individual sessions might include learning/cognitive goals, motor skills, sensory regulation, social skills, Leisure Education etc. The Therapy Team consists of Art Therapists, Recreational Therapists and graduate students in varying special needs fields.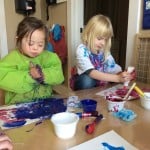 Date Night: Gio's Garden provides special evening programs for children receiving therapeutic respite care as well as their siblings. This way parents can have a night to themselves, all while knowing their children are safe.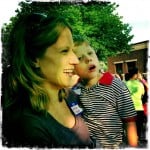 Parent Resources and Meetings: Gio's Garden offer resources to our families, beyond the initial contact meeting. This includes parent information sessions, family outings, and individual meetings with Gio's Garden staff. Individual meetings can discuss resources, funding questions, new diagnoses, and other challenges your family maybe trying to navigate.