THANK YOU FOR YOUR CONTINUED SUPPORT OF GIO'S GARDEN!
You can donate by purchasing items from our wish list and dropping them off, or click here for our Amazon Wishlist and have the items sent direct to us.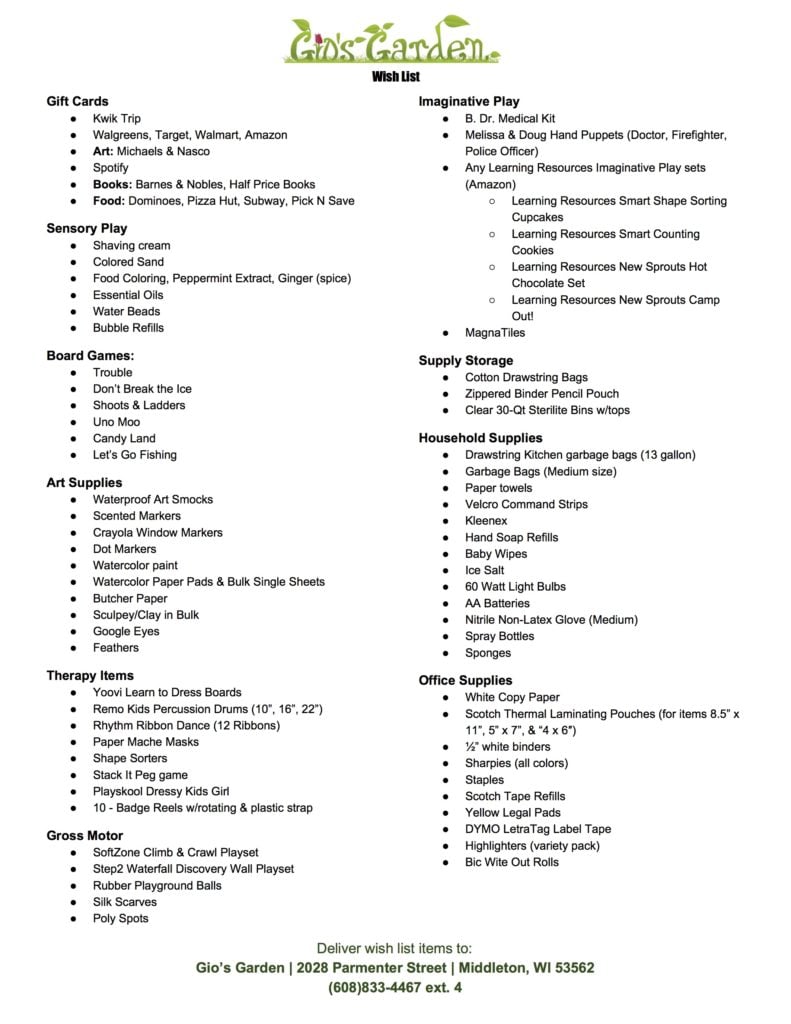 Give the Gift of Time: We are also asking for donations to help cover the cost of care for our families. Did you know that we offer our service on a donation basis? Families pay what they are able to; we do not ask for a fee. A gift of $50 would cover the cost of one week of care for one child. A gift of $250 would extend that care to an entire month of respite and therapy for a special needs child. $500 could support two children for one month. And sponsoring a one-year scholarship for a Gio's Garden Family at $3,000 would fund all 300 precious hours of care.
Help support our families by donating something from our wish list or a gift of $50 to cover the cost of one week of care.
You can drop off or mail your donations to: Gio's Garden 2028 Parmenter St. Middleton, WI 53562
Gio's Garden is a registered 501(c)3 and all donations are tax deductible.