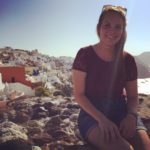 Paige graduated from University of Wisconsin-La Crosse in 2015. She graduated with a Bachelor of Science degree in Therapeutic Recreation and minored in Recreation Management. During Paige's time in La Crosse, she worked as a Line-Therapist for children on the Autism Spectrum.
After graduation Paige worked with older adults in an Assisted Living Facility and Memory Care Unit, then went on to work with adults in a day program setting. Paige began working at Gio's Garden in September of 2018 as the Programming Therapeutic Coordinator. At Gio's Paige sets up field trips and special guests for respite shifts, and enjoys learning about each child's strengths through completing assessments.
Paige recently relocated to the Madison area after getting married in July of 2018. In her free time she enjoys spending time with her husband, family, and friends. Paige also enjoys spending time outside hiking.