Our updated Fee Schedule for 2019 contains all of our services with their hourly rate broken into different categories. These three categories are: Private Pay, 3rd Party Payer and Siblings.
Private Pay: Anyone paying out-of-pocket for respite care services for their child or a family members child. Those that are private payers receive a discounted rate of $12.50/hour, which is 40% of our hourly cost per child. This discounted rate is made possible by generous donations from members of the surrounding community.
Third Party Payer: Gio's Garden is an approved provider for CLTS Waiver recipients. Third parties pay 100% of what it costs Gio's Garden to provide care for each child per hour. That rate is $32.00/hour.
We do not take insurance. 
Siblings: Siblings up to age 10 are able to participate in our Date Night (Inclusive Care) Program. Siblings are $10 per session per child. Siblings should be able to be a part of small group care, not 1-1.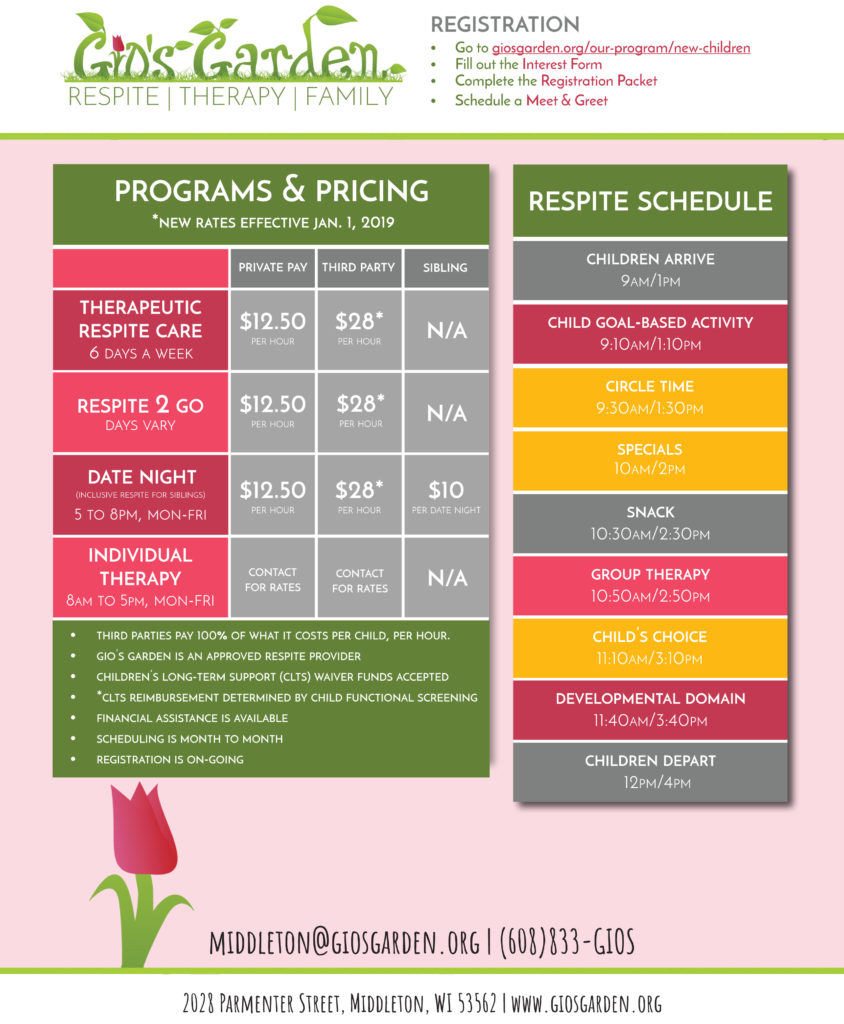 2019 Financial Assistance Application
For families that find our private pay rate too much to afford, we have an option for you.
Our one page application is quick, easy to fill out and approval only takes 10 business days. Only those using private pay are eligible for a further reduced rate through financial assistance.
Families must reapply each calendar year.