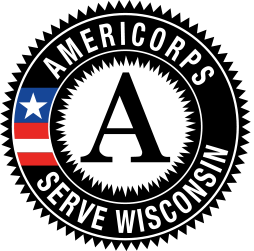 NOW HIRING!
Position starting September 1, 2019
Job Summary/ Overview:
Gio's Garden has been awarded a one year federal AmeriCorps planning grant to be implemented from September 1, 2019 - August 31, 2020. During this grant year, this position will research ways and locations to expand our Respite 2 Go program to other areas in Dane County, and research how to use AmeriCorps members to provide the support to this proposed expansion and best meet community need. The AmeriCorps Program Director will also look at our Parent Support and Education programs, conducting focus groups, and talking with parents and caseworkers to create a possible curriculum of parent education topics to explore. Throughout the one year planning grant, this position will engage with consultants to design a successful AmeriCorps program, setting up the systems and best practices throughout the agency. Towards the conclusion of the grant, the AmeriCorps Program Director will be assisting in the creation of a proposal for an AmeriCorps State Formula Grant (9/1/2020-8/31/2021) to be submitted late spring.
If the State Formula grant is funded, the AmeriCorps Program Director will be responsible for implementing strategies to recruit and retain high-quality AmeriCorps members for the new grant year. During the new grant period, the AmeriCorps Program Director will handle the day to day operations of the AmeriCorps program, including training and support of members, maintaining effective relationships with site contacts, and ensure the program meets all standards and requirements of the AmeriCorps grant. 
To Apply:
Please send a cover letter, resume, and 2-3 letters of professional reference to val@giosgarden.org with AmeriCorps Program Director in the subject line. Review of applications will begin immediately and continue until the position is filled. Position start date is September 1, 2019.